Staying Safe
Cultivating Psychological and Physical Safety Onsite
Narrow scaffolding and steep roofs, gaping pits and collapsible trenches, heavy machinery, and live wires—construction sites can be dangerous places. Traditionally the industry has focused on these ever-present physical hazards, which is certainly critically important. However, feeling safe psychologically while onsite is also crucial.
Read our current edition now >
Over the last four decades, Charlan Brock Architects has earned international recognition for producing marketable, buildable, and financially successful design solutions that have positively impacted the lives of more than one million people. Known as thinkers, collaborators, designers, and innovators, the Orlando, Florida-based team stays abreast of emerging trends and is at the forefront of creating sustainable, affordable communities.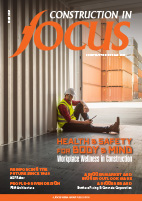 Health and Safety for Body and Mind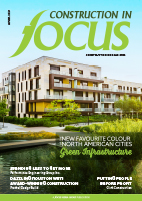 The New Favourite Colour of North American Cities